Fund Rick's New CD

In The News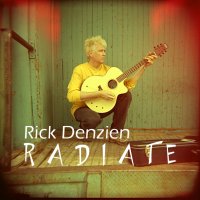 Sign Up now n Get A Free Track from Rick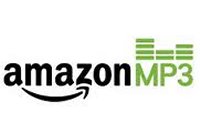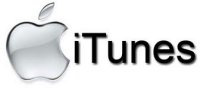 Thrive Station Tour









The Story

Rock'n the extreme folk, the song GO OUT AND PLAY is a rallying cry for the over-worked and lorded-over ordinary citizen, who is over-burdened by the daily worries and stresses of early 21st century life looming over our very survival.

"Zero Emission Musician" Rick Denzien's zeal drives an acoustic guitar and vocal style, like an early protest era anthem, iconic for this moment in history.

In response to the non-stop bombardment of corporate and political propaganda and unscrupulous agendas that have undermined human and planetary well-being, GO OUT AND PLAY reaches out to the child within to take charge of one's own destiny, not beholden to the bondage of an elite establishment that's calling the shots on a bigger world stage.

Verses build a musical tension with lyrics that address the drowning undertow frustrating the spied-upon working classes under siege by a steroid-muscled police state, validated by the mainstream media and orchestrated by a thin veneer of the super rich and super powerful at the expense of everyone.

These dark themes lie in sharp contrast with an infectiously catchy, lighthearted chorus that invokes positive motivation for resisting and countering the injustice of a corrupt system.

GO OUT AND PLAY blends fresh acoustic rock with tasty backing vocals and a scorching electric blues lead guitar solo. The beckoning hook serves as an irresistible rally cry for anyone listening to sing along with for a positive surge of forward moving energy despite nefarious forces at hand.

A song for the times, GO OUT AND PLAY calls-out the ominous and offers an empowering solution for sustaining positive resistance.

Title: Go Out and Play
Words & Music by: Rick Denzien

We don't got corporate jobs
There ain't no big payday
We aren't some useless slobs
We all got bills to pay
We running in the red
No matter what they say
We eat the tainted meat
Dead got the triptafane

Chorus:
Go out and play
Resist the threat today
Go out and play
We aren't your slaves today
Go out and play

They stream some liquid lead
We more dumb than before
They watch us in our bed
Scan us at every door
We might just take a look
They kick us to the floor
We break the chains they make
Took love and give us pain

Chorus:
Go out and play
Resist the threat today
Go out and play
We aren't your slaves today
Go out and play

Bridge:
Rearrange the chairs on a deck of this sinking ship but
No one wants to stay
The kids got perfect teeth, but the mouth is in decay

Chorus:
Go out and play
Resist the threat today
Go out and play
We aren't your slaves today
Go out and play

© & (p) MMXVII – Slot One Entertainment, Inc. – ASCAP - All rights reserved




The Players:


Drums: Chuck Treece
Bass: Chad Watson
Vocals Acoustic Guitar, Percussion & Keys: Rick Denzien
Lead Guitar: Allen James
B3 & Rhodes: Howie Q. Gordon III
Backing Vocals: Debra Lee, Lyra Project
Percussion: Lou DeLise
Recording Engineers: Rick Denzien, Eddie Hedges, Lou DeLise
Mix: Rick Denzien
Mastering: Frank Arkwright Abbey Road Studios, London
Recording Studios: Bah-fo-Studio.com, Ambler, PA
Native Music Studio, Los Angles, CA
Photo: Lauren Lyons

Label: Slot-1

"GO OUT AND PLAY" What They Say
Radio Quotes:
"Extremely original, excellent project! Really good, we love it very much and we will support it. Entry in our digital bouquet, on the French and Russian antennas of NETRADIO (http://www.netradio.fr) and On the City Radio. We are particularly interested in broadcasting other Rick Denzien titles on our stations! 6/6 Stars"
- Christophe Marcy - NETRADIO
<![if !vml]>

<![endif]><![if !vml]>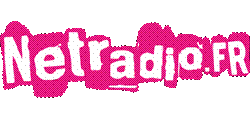 <![endif]>
"''Go Out And Play' is another in a long line of radio friendly modern music from Rick Denzien. Catchy melody, great instrumentation…… ingredients for a great listening experience for music lovers everywhere."
- Al Thompson – Founder FM Audition Radio Show
'Go Out and Play' is infectious... IN A VERY, VERY GOOD WAY!! I played it while I was shaving this morning and wound up singing the chorus all freeken day! Love this tune!
- Chris DiGangi Artist Activist, Founder-The Post Folk Fest Fester's Fest & Owner of The Rebel Lounge, former WXPN fm Special Producer
Catchy tune! Rick Denzien writes a very pertinent song that is very "in" with the times right now. The melody and vocals are reminiscent of Peter Gabriel. 'Go Out and Play's strong hook will be playing in your head over and over. Five thumbs up!
- Eddie Hedges Engineer, Producer, drummer & founding member of the Platinum recording group Blessid Union of Souls.
"'Go Out and Play' by Rick Denzien is a solid reminder (with a great beat) to stand firm for what is good and decent, for what is right. For the truth. So, go out and play, world. Resist.
-K.M. Walton, author of Cracked, Empty, Ultimatum, and the upcoming music-focused anthology Behind the Song
Political Party Quotes:
"As 'Go Out and Play' starts, the ambient keyboard is striking. When the vocals kick in, the messages of freedom are unquestionably inspiring. The hook is killer and the song has a great vibe with slammin' guitar solo. This song makes you want to play it again!"
- Brian Ostrander, MONTCO Green Party Chairman
Zero Emission Musician Quotes:
"'Go Out and Play' is a call to all artists to do their craft, but the deeper meaning… have your voice heard, not be stifled and controlled by those that would keep us down and RESIST them. It made me feel like I need to bust out, do my thing, shed the fear of conspiracy and just live my life."
- Michael Craner Michael – Founder - RenewAmericaRoadtrip.com